Doctors Holly and Sean Matteo began their journey in the field of health care in January of 1992 when they became volunteer EMT's (Emergency Medical Technicians) in their hometown in southern New Jersey. Over the next 6 years they each volunteered over 20,000 hours of their time and also worked as paid EMT's for the Kennedy Healthcare System in NJ. During this time Dr. Sean was attaining his bachelor's degree in Nursing and Dr. Holly was attaining her Bachelor's degree in Pre-Med. Shortly after graduating, they left for St. Louis, Missouri to attend chiropractic school at Logan College of Chiropractic. Right after graduation from Logan, they left for Hilton Head Island, South Carolina and established their practice in April, 2002. They have three beautiful children that were born in 2004, 2006, and 2008. Since its' inception, Matteo Family Chiropractic has evolved into one of the most unique chiropractic offices in the area. Their approach to patient care is unparalleled, spending 30 minutes with each and every patient, every time they come in, with few exceptions. You will always have access to the doctors for anything that you need. Treating your problem holistically allows them to get great results and gets you out of their office as soon as possible and hopefully on a preventive maintenance program.
While taking different paths to their ultimate destination, the Matteo's both became patients of a Doctor of Chiropractic at an early age. Dr. Holly's uncle became a chiropractor when she was just 13 years old. She had already been suffering from recurrent migraine headaches by that time. Her uncle began giving her chiropractic adjustments and within a few weeks her migraines were completely gone and never returned. The success of the adjustments is what inspired Dr. Holly to become a chiropractor. Dr. Sean sought the help of a chiropractor when he began having lower back pains at only 17 years old. By then, years of engaging in just about every sport had begun to take a toll on his body. Several years of motocross, ice hockey and golf put a tremendous strain of his lower back. Combine that with a terrible diet and you have a teenager with a serious problem. After a short period of time Dr. Sean's back pain went away. But four years of playing golf for Rutgers University and six years as an EMT and lifting hundreds of patients led to a severely herniated disc at only 30 years old. However, using the therapies that they use in their office today, and exercise and diet modifications, Dr. Sean was able to recover without surgery. Dr. Holly and Dr. Sean are now in the best shape of their lives, exercising 3-5 times a week, eating a nearly 100% organic diet, and utilizing all the modalities they recommend. They look forward to helping you achieve your own health goals.
Dr. Holly is on a mission to inspire Women of all ages to cook simple healthy meals for themselves and their families, she was featured in our Local Hilton Head Island/ Bluffton,Island Packet for her Cleaning Eating. Since this article she has helped Co Author a International Best Selling Book, Ohhmazing Wellness.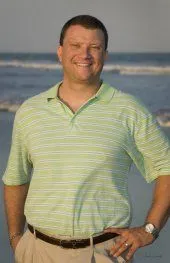 Education:
Rutgers University, NJ, Bachelors in Nursing, May, 1996 (Dr. Sean)
Logan College of Chiropractic, St. Louis, MO, Doctorate in Chiropractic, December, 2000 (Dr. Sean)
Rutgers University, NJ, Bachelors in Pre-Med, January, 1997 (Dr. Holly)
Logan College of Chiropractic, St. Louis, MO, Doctorate in Chiropractic, August, 2000 (Dr. Holly)
Licensure:
Licensed by the National Board of Chiropractic Examiners
Licensed by the South Carolina Board of Chiropractic Examiners
Memberships & Associations:
Member/Volunteer with Hilton Head Heroes
Knights of Columbus
Awards:
Island Packet Reader's Choice Awards Winner Best Chiroprator 2005
Lowcountry Monthly Gold Star Award for Best Customer Service 2006
Hilton Head Monthly Winner Best Chiropractor 2007
Lowcountry Monthly Winner Best Chiropractor 2008, Runner Up Hilton Head Monthly
Hilton Head Monthly Winner Best Chiropractor 2010